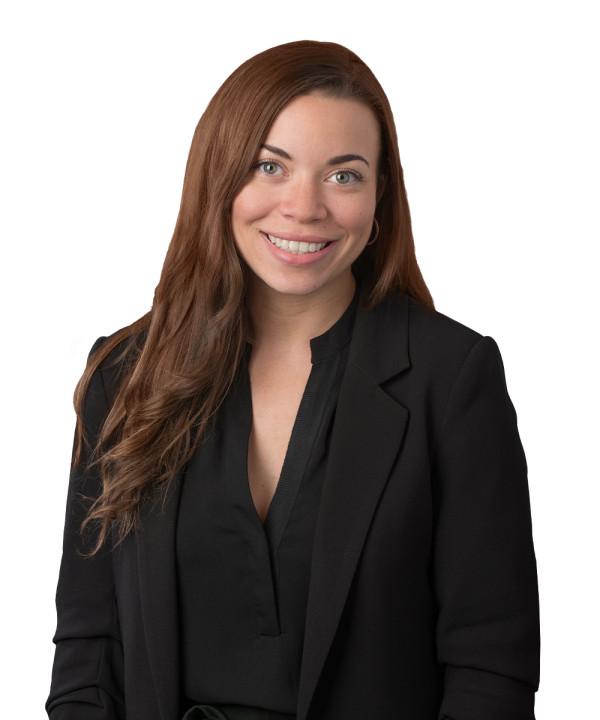 Darcy joined Harris & Brun as a lawyer in June 2020 after completing her articles at the firm under the inspiring guidance of our senior counsel.
Darcy advises and represents clients in matters including: insurance defence, personal injury litigation, professional liability and regulation, and wills and estates. She is dedicated to producing the best results for her clients and continues to expand her practice areas and expertise.
Having obtained her juris doctor from Dalhousie University in Nova Scotia, Darcy is happy to be back living and working in her hometown of Vancouver. While not working, Darcy enjoys spending time with her son and husband.
Education
2019, Juris Doctorate, Dalhousie University
2015, Bachelor of Arts, Concordia University
Year of Call
Member, Law Society of British Columbia, 2021 to present.