Michael is a seasoned personal injury and insurance defence litigator. After practicing in Ontario for a number of years, Michael moved to BC and worked as senior insurance defence counsel for over a decade before focusing his practice on plaintiff's side personal injury law.
Biography
Michael Wilhelmson joined Harris & Brun as Associate Counsel in November 2015 and became a Director in April 2019.
Michael was born in Fort William (now Thunder Bay) Ontario in 1964. He grew up in the Niagara Peninsula. He obtained an Honours degree in Journalism at Carleton University in Ottawa in 1987. After working as a freelance writer and documentary producer, he obtained a combined degree in common law (LL.B.) and civil law (B.C.L.) at McGill University in Montreal in 1992 and was a researcher and writer for Brierley and Macdonald's treatise, Quebec Civil Law: an Introduction to Quebec Private Law.  He was called the bar of Ontario in February 1994.  As an associate with the Litigation Department of Osler, Hoskin & Harcourt in Toronto, he practiced primarily in the areas of general commercial litigation and insurance defence. He also co-authored Shareholder Meetings: The Role of the Chair and the Courts in Shareholder Democracy with Larry P. Lowenstein, and wrote a number of publications for the Federal Department of Justice, including Common Law and Civil Law in Canada", "Lawyers and Litigation" and "Canada's System of Justice".
He moved to Vancouver in 1997 and was called to the BC bar in September of that year.  He continued his commercial litigation practice here until 2002 when he joined the firm of Stewart & Company as a senior trial counsel, practicing primarily in the area of insurance defence, in addition to taking on a large Court of Appeal practice.   Between 2013 and 2015, he focused on Plaintiff's side catastrophic personal injury claims, before moving this practice over to Harris & Brun in 2015.  Michael has continued his personal injury practice along side insurance defence litigation.  He has also added employment law to his growing areas of interest and experience.  Over the years he has also contributed regularly to continued legal education in the province, including his April 2014 paper, "Uses and Misuses of Collateral Witness Evidence" presented at the TLABC Brain Injury Conference.
Michael has extensive experience as a trial lawyer, including:
Claims involving severe brain injury, spinal cord injury, amputation, psychological injury, chronic pain, thoracic outlet syndrome, chronic regional pain syndrome and other complex cases
Claims involving complex liability issues, including near drownings, building code violations, occupiers liability, railway liability, structural failures, ski-hill accidents, burns, fire and insurance coverage, electrocutions, disfigurement and scarring, government liability, police liability, medical and hospital malpractice, to name a few
Family Compensation Act claims;
Wrongful Dismissal
Defamation
Human Rights Commission Claims
Disability Claims
Conflict of Laws (inter-jurisdictional insurance)
Out of Province Claims
UMP Arbitrations
Canada Pension Plan Appeals
WCAT
General Appellate practice
Fraud and Breach of Coverage; and
General Professional negligence
Michael lives happily in North Vancouver with his wife Leanne, their children and innumerable books, musical instruments, cats and other small creatures.
For more information give Michael a call or email directly.
* Wilhelmson Law Corporation
Cases
Heffernan v. Charlish,

 

2021 BCSC 1882 –

assisted in successfully opposing the plaintiff's claim for causation of addiction and obtaining a significantly lower judgment than the award sought by the plaintiff.

Woo v. Crème De La Crumb Bakeshop & Catering Ltd., 2019 BCSC 1752 – A case with difficult facts involving shared liability in a catastrophic injury situation. The court found that the defendant was 50% liable for our clients' injuries.
Booton v. Synergy Plumbing and Heating Ltd., 2019 BCSC 276 – Successful action on behalf of the plaintiff for damages arising out of his wrongful dismissal.
Heffernan v. Charlish, 2019 BCSC 825 – Action for damages arising out of a motor vehicle collision.  Each driver claimed that the other had entered the intersection on the red light. The court found that Michael's client, had the right of way, and found the other driver 75% liable for the accident.
Recent papers
Brain Injury Conference, April 2014, presenting paper, "Uses and Misuses Of Collateral Witness Evidence in TBI Litigation: 20 Years Experience"
Zak Graham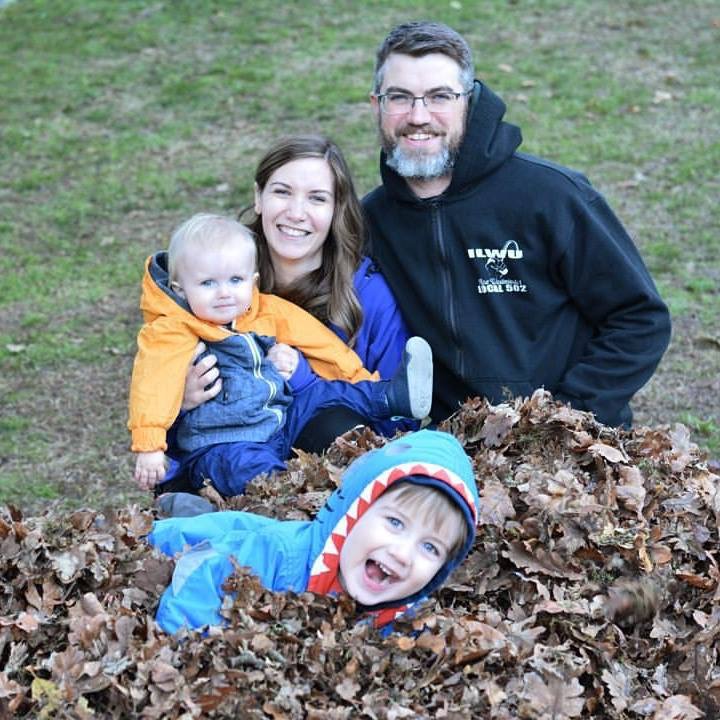 Hello to Michael, Christine and Cindy. I just received the settlement cheque via courier and wanted to thank everyone for their hard work on my file. I know that given it's your industry and I'm sure you have lots of cases you deal with daily, but I wanted to take the time and say thanks for treating me like a human being. It's been great to have you guys on my side and fighting for my family and me. I appreciate all the hours you've worked on my case and want to know you're all really appreciated.
Special thanks to you Michael, couldn't have asked for a better advocate in my corner. I'll recommend you and your team to anyone I know looking for a real pro. Thanks for all the hard work, especially getting us over the last few months of hurdles and final stages.
I'm wishing you and your families all the best over the holiday season and really want to stress how appreciative I am of everyone's hard work over the years. Thank you and Merry Christmas!
With warmest regards,
Zak Graham